18 Jan

The Benefits of Using Employee Art in the Office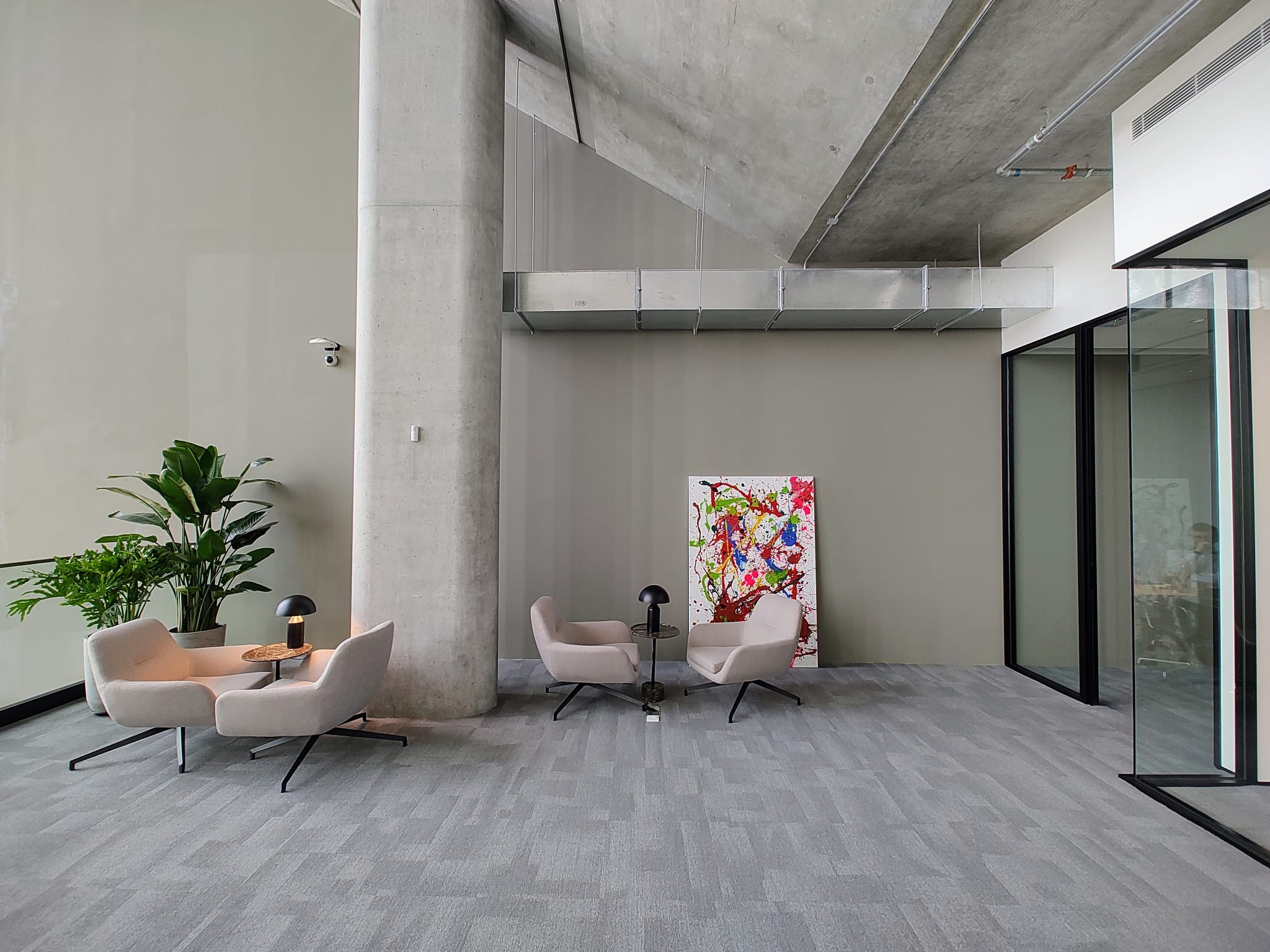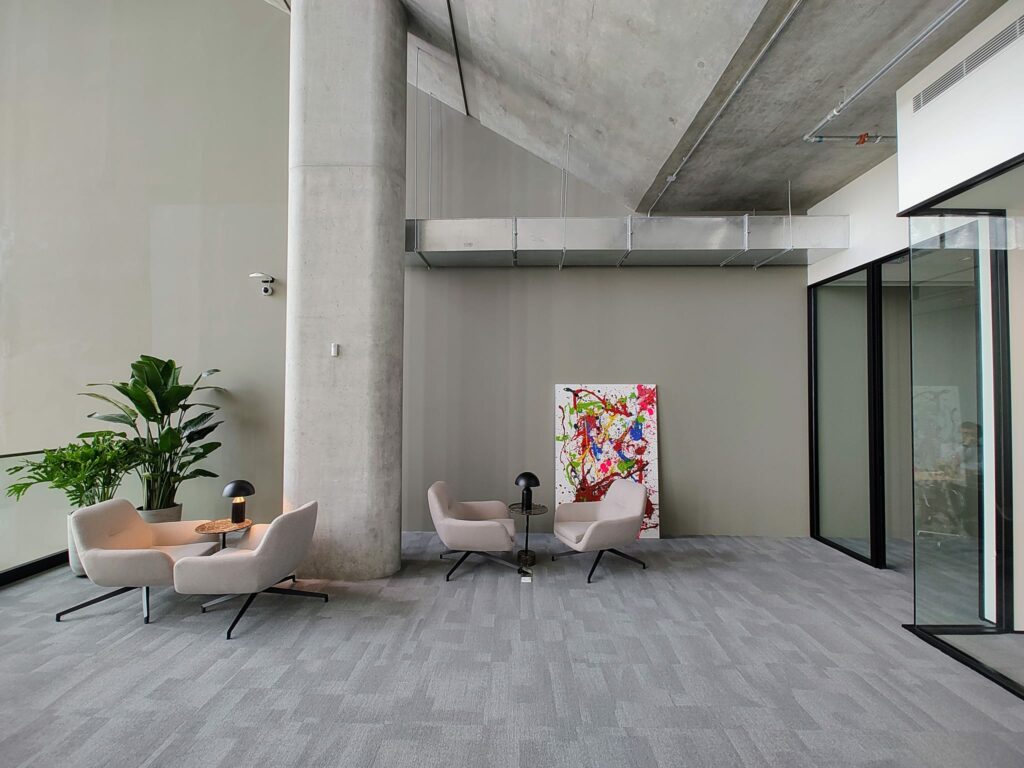 Creating an enjoyable working environment isn't just about the relationship between staff members. The physical working surrounding has been proven to play an important role in staff happiness, stress levels and even productivity. But have you considered letting staff create their own pieces for your office walls? Here's why you should!
The benefits of office art
Office art has the power to improve morale, reduce stress levels (depending on the artwork), and, according to Dr Craig Knight who has studied working spaces for over a decade, increase staff productivity.
He states that we need to ditch the tendency for clean and empty workspaces and add more art. Those cleaner workspaces were designed to limit the time we get distracted, but it's proven to be more beneficial to provide staff with positive stimulus through art. People who work around art may be as much as 15% more productive and even complain about fewer health problems.
This is something that Deutsch Bank strongly agrees with. As reported by The Guardian, the bank boasts more than 60,000 pieces of art located across 900 offices based in over 40 countries. They even have an app where staff members can learn more about each piece and an on-hand art adviser for choosing office art.
What art is best for an office?
Here are some top tips for adding art to a working space:
Choose warm colours
Choose pieces depicting nature
Choose landscape art
Avoid politically-motivated art
Let staff choose
Allowing staff to choose what art to hang on the office wall is an easy win, but there is an even better option…
Decorate your office with employee-made artwork
Some savvy businesses have chosen to let staff members create their own pieces of art and then hang them on the office wall. This allows staff to showcase their own cultures and diversity.
Getting staff to create pieces of art together is also a fantastic way to build teamwork skills. It provides companies with a double opportunity to enhance the aesthetic working environment, while simultaneously improving their teams and soft skills.
Peak Reinsurance Ltd – a prime example!
Peak Reinsurance Limited recognised the benefits of letting their employees create art for the office and simultaneously wanted to enhance teamwork skills. That's why their leaders enrolled staff on a Bond83 art-centric team-building session.
In just four hours, over 100 staff members created 17 large paintings that showcased their teams' wonderful diversity. These pieces now hang proudly in Peak Reinsurance Limited's offices and can be viewed here.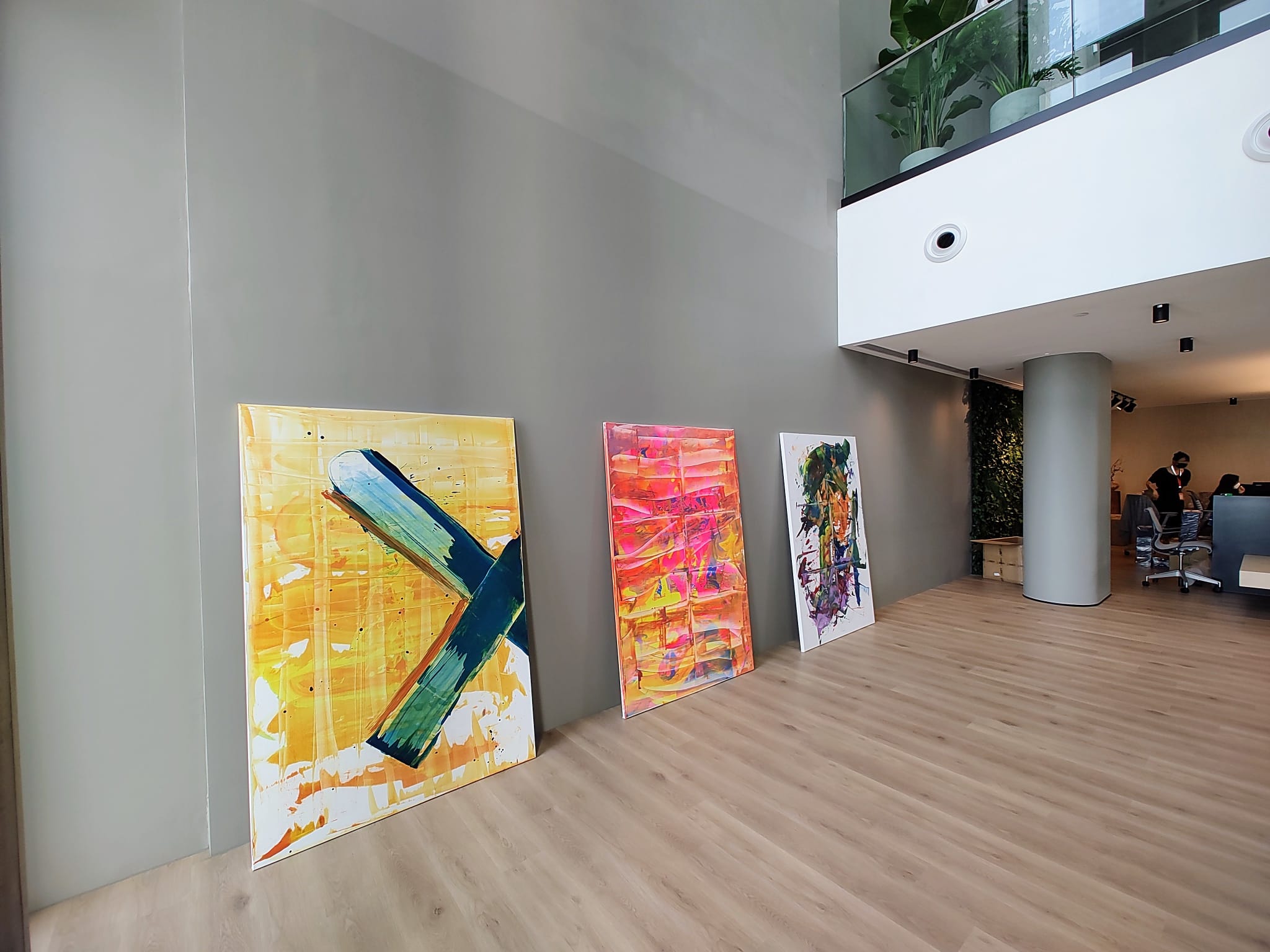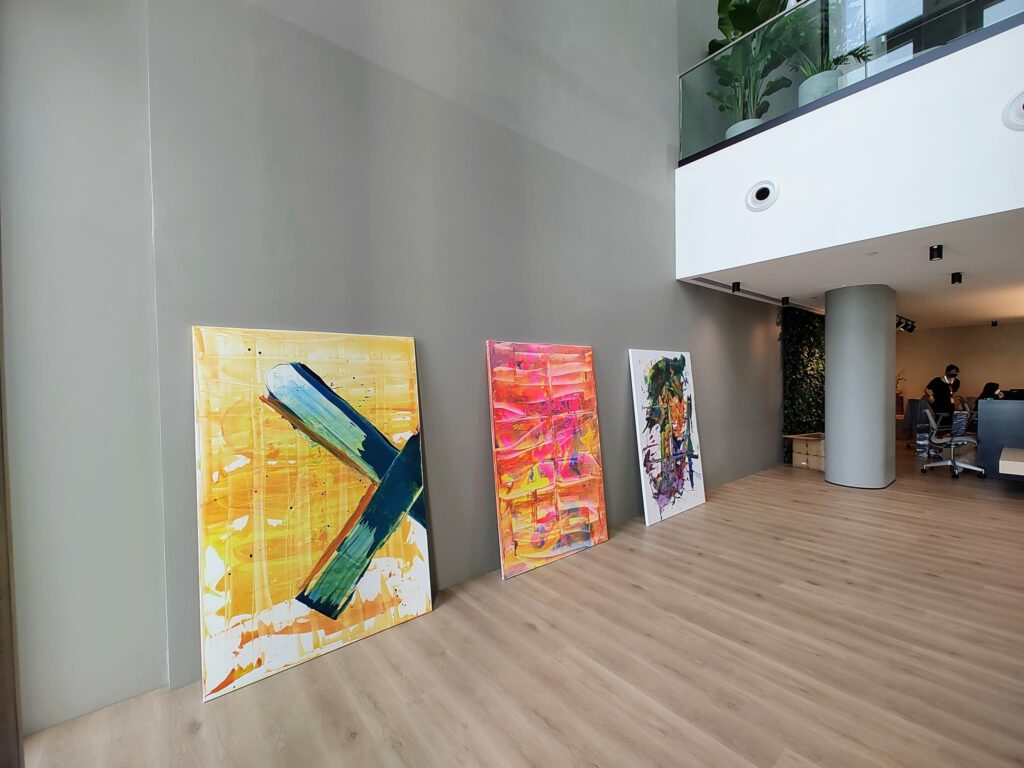 Book stellar art experiences for your staff
Bond83 offers a wide range of art team-building exercises that are developed exclusively for your business and its aims. Speak with a team-building expert today for more information and a free no-obligation quote.